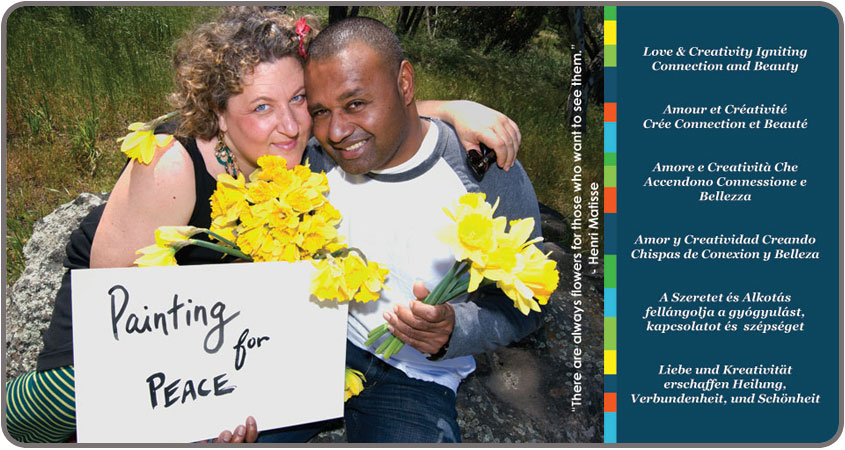 Painting Our Peace
Choosing color as the international language for beauty and harmony, Art Ambassadors Andrea Fono and Frank Rocky have taken their "Global Coloring" adventure to 5 continents, where as to date, over 1400 people from 42 countries have made giant paper mosaics together.
This adventure's intention was to have people experience their creative expression as vital to the healing and flourishing of humanity.
The website for the US Embassy in Tunisia featured a story on Andrea after the visit. Click here to check it out!
Click here to watch Andrea's "Global Coloring" video.